Can anyone identify the fish?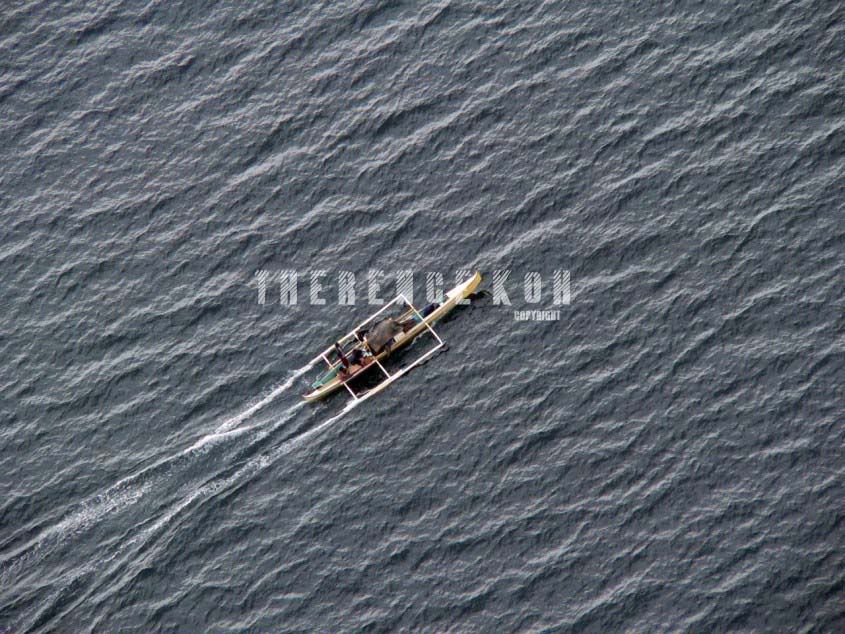 I was on the chopper ride back to Zamboanga from Jolo, this trip was kinda different from my countless chopper ride. I saw dolphins! And just a few meters aways are flock of birds presumambly eating the leftovers of the dolphins. I was so amazed that I got stupified

(a term i learned from mother Julie)

and forget to shoot even a singe frame! Grrr...

Anyway, somewhere around the Basilan boundery i guess, I saw this pumpboat. I have this thing of shooting from the chopper using my plastic but incredible Lumix camera, packed with 432mm maximum focal length compared to my heavy DSLR camera lens 80-200mm max. After I took the frame, I previewed the pix and zoom to see more details of the subject, I was surprised to see a big fin with its body cover!


Can anyone identify the fish by the look of its fin? I wish its not the kind of fish or shall I say mammal I just saw earlier! :(



I intentionally did not put a film frame around these pix so maximize view is preserved when enlarge.